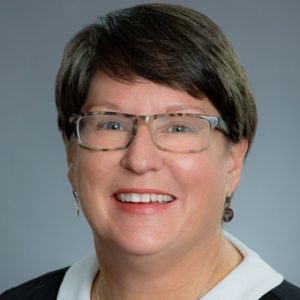 Jennifer Williams – Senior Director of Events & Operations
Jennifer Williams joined the Satellite Industry Association (SIA) in June of 2014. Prior to joining SIA, she was with the Passenger Vessel Association for 13 years as the Director of Membership and Meetings. Overall, Jennifer has 27 years of trade association and non-profit experience and has worked at a number of organizations in membership, operations and meeting positions including as the Telecommunications Industry Association, the American Waterways Operators, the American Society of Association Executives and the American Wind Energy Association.
Jennifer also worked on Capitol Hill for U.S. Senator Carl M. Levin (retired) from her home state of Michigan.
Jennifer is a graduate of the University of Michigan with a Bachelor of Arts Degree in Political Science and minor in Sociology.
Contact Jennifer at jwilliams@sia.org.